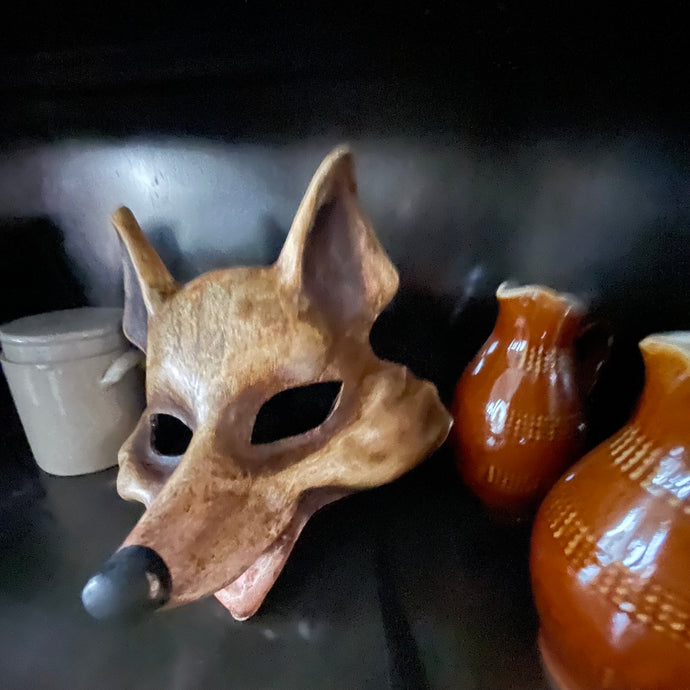 In 1995 John Aquino, a then client, asked if  Pergolina  would like to host an exhibit for a  Venetian  mask maker, 
.....and of course in Pergolina fashion, I was all for it, an artist, a mask maker, & an Italian!!!!
and so our friendship began.3 huge boxes arrived filled, and then a week later a car drove up and i heard, " I am Sergio" 
The next year Massimo, brother and partner came and then Marina and their 2 delicious girls Sally and Maggie.
in 26 years we have had many meals, spritz, long conversations about art and music and oh the laughter
special exhibits....
     THE GOBLINS OF VENICE. 
    THE CATS IN THE MOON. 
    MASKS AND PAINTINGS BY SERGIO BOLDRIN

we are now offering a large assortment of these hand painted mask on Pergolina.com  go to shop La Bottega dei Mascareri
 & even more in the shop come play try them on and transport yourself to a dark and delicious street in the back waterways of mysterious Venezia

Pergolina had her walls kissed by the masks.....her heart filled with a lasting friendship

Buon shopping
ps John became a dear friend.


 
SERGIO
GATTO
Copyright © PERGOLINA 2021 All rights reserved.
Giving & Living